Acer Aspire One D250 review
The first time we laid our hands on Acer's Aspire One D250, we were quietly impressed. A slimline netbook with some nice design touches, it was only the stiff competition that left it floundering. Now, however, the D250 can lay claim to one feat none of its competitors can. Not only does it have Windows 7 Starter Edition installed, it's also the first Android netbook.
Indeed, while neither the D250's figure nor its specifications are liable to excite uncontrollable lust, the presence of Android raises its appeal above the average netbook. First impressions are good, with Android booting up in just 15 seconds, and it also looks far neater than any instant-on OS we've seen before. Alas, anyone who's had the chance to meet Android on a smartphone should prepare for disappointment.
Spend just a few minutes with the D250 and it's clear Android wasn't built with a trackpad and keyboard in mind. The inclusion of both Android's webkit-based browser and the more recognisable Mozilla Firefox almost seems to admit as much.
Indeed, where Android's browser makes sense on a smartphone's touchscreen, it just doesn't translate here. The process of clicking and holding the left mouse button, while pushing up to scroll the page down, seems clunky and counter-intuitive, and the lack of Flash support soon left us running back to Firefox's familiar embrace.
Even that Android-friendly incarnation of Firefox is less than stellar. It does at least support Flash, allowing you to catch up with the latest additions to iPlayer or YouTube, but jerky, unwatchable playback completely spoils the show.
That would be disappointing enough, but then there's the conspicuous lack of the Android Market to contend with. There's an option in the settings to allow software to be installed but, frustratingly, no way of actually buying any applications – at least at this early stage.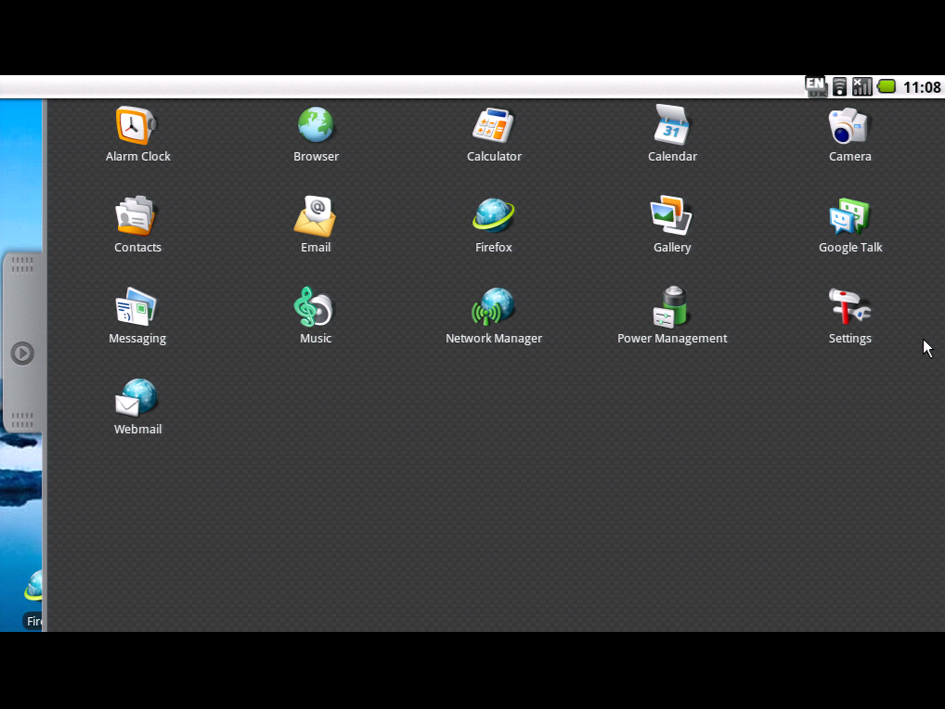 It's an omission that immediately curtails Android's aspirations. Checking email and perusing websites is possible, as is using Google Apps, and while there are music and photo applications, these come as some little recompense since they also prove clunky and unsophisticated.
It's a shame to admit it, but for most users it won't be long at all before the temptation to switch straight over to Windows 7 kicks in – a task, thankfully, made easy by the shortcut at the top-left of Android's home screen.
Disclaimer: Some pages on this site may include an affiliate link. This does not effect our editorial in any way.